Twenty-plus years ago, writing about Cuba's post-revolutionary literature in my Cuba Handbook (1997), I quoted Guillermo Cabrera Infante (one of scores of early revolutionaries who soured of the Castro regime and elected, or were forced into exile): "What good is teaching millions to read when only one man decides what you read?" I was then in one of my "down on the Cuban government" moments, and thus also arrogantly and perversely slandered Cuba's school of journalism, to the effect of "what could it possibly teach."
Notwithstanding that Infante's observation holds true (Fidel may be dead, but the Cuban state still keeps a tight lid on what gets published), Carlos Manuel Álvarez is one graduate of the University of Havana's Communications Faculty who proves–along with Infante himself–that Cuban writers not only produce profound literature, but also hard-hitting journalism that bores into your flesh and soul like a screw.
First released in 2017, his updated and newly-republished The Tribe: Portraits of Cuba combines the Latin American crónica form of reportage–blending narrative nonfiction and first-hand reporting with novelistic techniques—to profile life in contemporary Cuba through its people and their often tormented lives. Nineteen essays each focuses on an individual personality or a genre.
(NB: I received a review copy of the Fitzcarraldo Editions U.K. edition, not the Graywolf Press U.S. edition below.)
Edgy, kaleidoscopic, and stylishly written, this immersive ethnographic narrative portrait is compulsively readable. It's also heartrendingly tragic… and timely.
Last year, fully one percent of the entire Cuban population left the island seeking a better life. Álvarez unwittingly captures why in 19 authentic chapter-vignettes that piece together an extraordinary mosaic teeming with prickly cinematic takes and deep, often heartbreaking, pathos. Alas, there is none of the beauty of Cuba. None of the ineffable vivacity, integrity, spontaneity, nor exemplary values and community spirit, or other heart-warming uniquely Cuban qualities that I so adore about this socialist isle in the sun. But Álvarez can't be faulted for that.
He opens on 17 December, 2014, as Presidents Obama and Raúl Castro announce to the world that diplomatic relations have been restored. Cubans celebrate. Tourists flock, "desperate to see the last retro corner of the Western world before it disappeared…. [A] place where people did not stare at touchscreens as they headed to work, being too busy elbowing their way onto overcrowded buses."
Álvarez's sharp-eyed, rarely joyful reportage (based on personal on-site interviews and eye-witness experience) of this receding time and place profiles the complexities, the torments and travails, of "a parade of exiled sportspeople, major figures in conceptual art, internationalist physicians, celebrated musicians, and, from the underworld, dissident poets, emigrants who trekked through Central America, fugitives from the FBI, homeless people and suicides, black marketeers, schizoid balseros who fled the country aboard makeshift rafts, and the drunkards, cops and transvestites that teem in the riotous Havana nights."
In so doing, he makes a map of a hidden world, and of the anima of Cuba's soul amid the turbulence, uncertainties, and hardships of the post Fidel era. Not least—indeed, mostly—it's a tale of aspirations denied as Álvarez focuses on the degradations of living under an authoritarian regime that has raised millions from illiteracy into a well-educated populace, and established a now-fraught guaranteed free and equalized health care system for all, yet bequeathed the majority of Cubans meager wages, food and medicine scarcity, and constant emotional drain and disillusion.
(After the collapse of Cuba's main income source [tourism], following the onset of the COVID pandemic, wed to Trump significantly tightening the screws of the six-decade-old U.S. embargo, most significantly by cutting off the flow of $3 billion annually from the USA as family remittances, Cuba and Cubans now find themselves in desperate economic straits… explaining the recent and tragic mass exodus.)
Álvarez's cast of characters includes MLB pitcher José Ariel Contreras and his joyful return visit to his hometown in Pinar del Río in 2013 (thanks to a new immigration policy enacted by Raúl Castro) after he became a non-person in Cuba for defecting from the Cuban national team in 2002 to join the New York Yankees. Álvarez also interviews and regales the story of Charles Hill, a Black Panther wanted by the FBI for murder and who leads an almost anonymous life in a tumbledown barrio of Havana.
But the most haunting essays are about the chronically forgotten individuals—what Buzzmag called the "bottom-feeders," occupying the Cuban lacuna "at the nadir of society"–including the multitudinous innocents whose lives are upended by sudden or ongoing daily trauma.
Take Luz María. "A slip of a woman. A thirty-nine-year-old wizened stump who looked sixty and who had already endured more than any life could bear. All her teeth were missing… Her breasts were two dry dugs…" (Despite which she is a target of sexual violence and dies of a vaginal infection.) Álvarez apparently spent a month living amid the quimbo (makeshift hovels) atop the Bote de Cien garbage dump on the southern outskirts of Havana, where Luz María and other "bottom feeders" eke a bare living scavenging at the "putrid mass of garbage" for recyclable items to sell.
Then there's the suicide of 23-year-old Mayara in Ecuador and the Kafkaesque ordeals of her mother Cándida to get her daughter's corpse back to Cuba.
Most affecting of all, the chapter "Death in Jésus María," regales the deaths of three young girls killed when an unsupported balcony above collapsed while they were playing beneath it in the barrio of Jésus María–"the desolate picture postcard of a war that never happened… afflicted by chronic dereliction, not to mention the greatest housing shortage in a district of Old Habana, which, in turn, is one of the most densely populated areas of the city." Havana's post-apocalyptic dereliction might appear quaint to visitors, except… well, except that so many habaneros have to live with the consequences on a daily basis, including the governmental ineptitudes and ideological contortions that Álvarez so poignantly portrays, as MININT and the bureaucrats shift blame:
"To refuse to acknowledge [the political dimension] is to portray the incident as pure melodrama, and, by stripping the girls' deaths of their context (black girls, lower class, derelict neighborhood), it demeans the magnitude of the tragedy, distorts the causes, and gives free reign to impunity while employing the abstract idea of grief."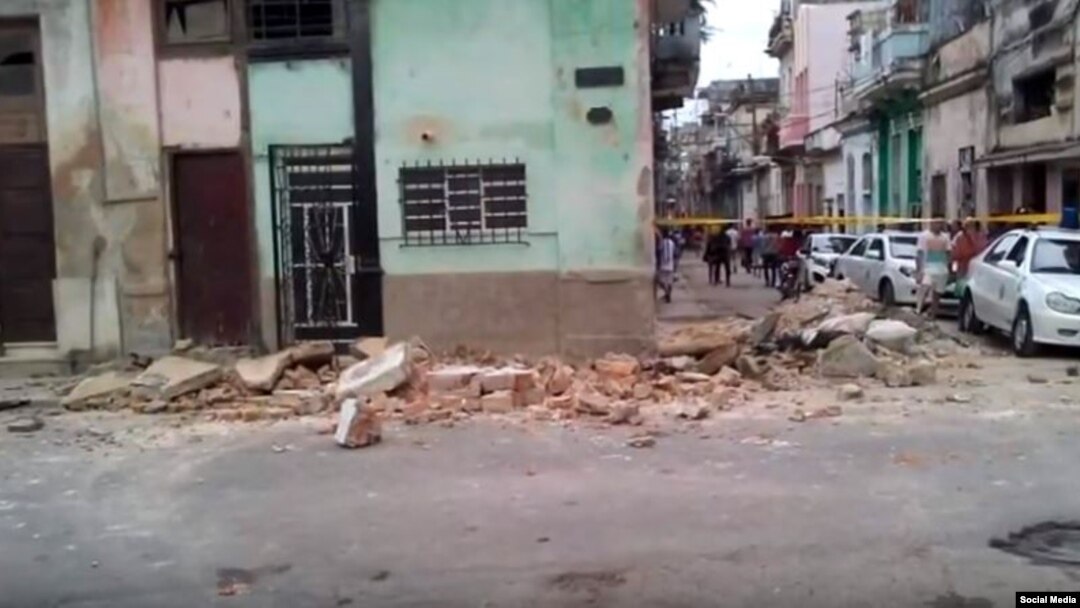 The reader soon comes to comprehend why so many Cubans sadly flee Cuba. (This theme almost serves as a unifying thread to The Tribe.)
"The Road to the North" essay (one of two dealing with the traumatic journeys of Cuban migrants through Central America for la yuma–the USA) is equally sobering as Álvarez profiles the tragicomic path of several Cuban migrants who set out from Ecuador and come together as they make their way north. Ricardo and Ibyles ("22, heavy-set, pretty") meet up with criminally inclined Jaime and José ("up to their necks in the drug trade") and live a kind of real-life Hollywood drama full of corrupt coyotes, beatings, whoring, snorting, "blowouts and binges," terrifying boat journeys and pay-up-or-die confrontations with hitmen, and "pimp[ing] out Cuban women who have ended up penniless, mostly to soldiers and malandros [thugs]." A journey so Hunter Thompson-radical that "By the time they reach Guatemala [they] are barely functional."
As only becomes clear towards the end of the book, Álvarez himself lives in exile (since 2014, in Mexico) as part of the disillusioned diaspora, and comes under the paranoid watchful eye of the state security system on his frequent journalistic forays back to his home country. Those in-depth forays have earned him credits in publications from BBC World to the New York Times. (The Tribe is partly comprised of essays originally published in such major publications.)
He is present in all these essays, yet resides in the shadows until things turn personal at the end. In "Boarding Pass," the journalist arrives at Havana's José Martí International Airport to fly home to Mexico City… only to face a protracted interrogation by two secret police. His poignant first-person piece is an almost dispassionate tale of a wearying, and ultimately pointless, ordeal "outweighed [as his flight took on 14 March, 2020] by what was yet to come."
Although unsettling and sobering, The Tribe is eminently edifying and magically told. Two thumbs up!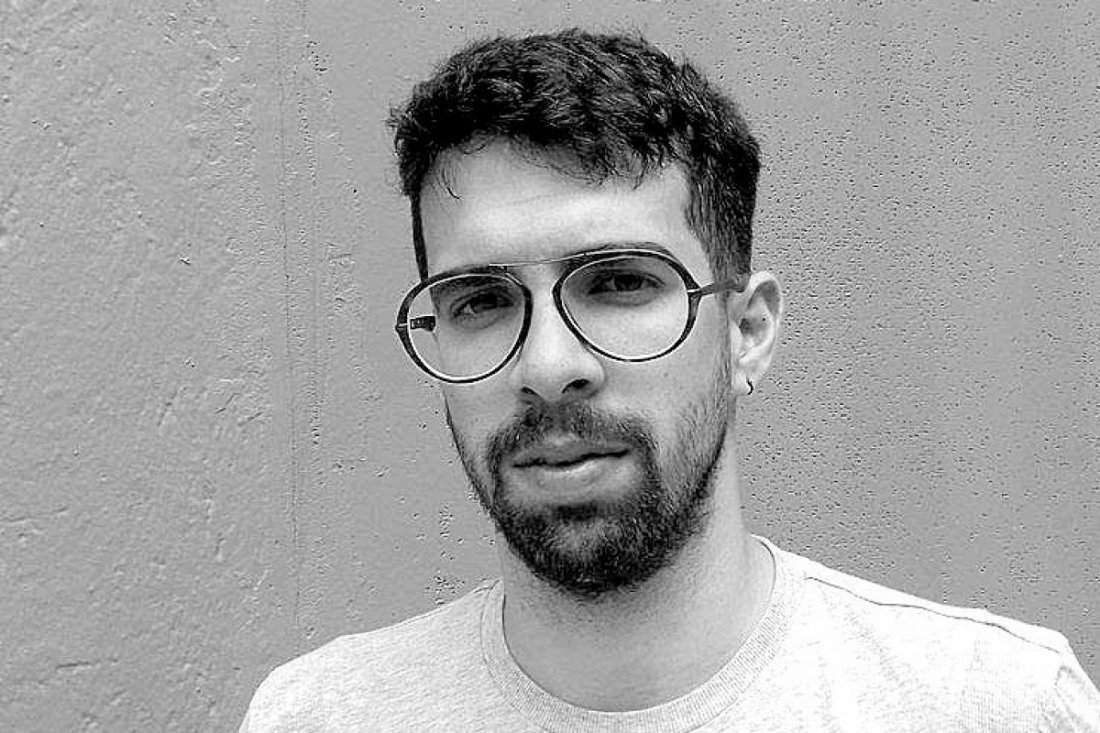 Publisher‏ : ‎ Fitzcarraldo Editions (May 11, 2022)
Language‏ : ‎ English
ISBN-10 ‏ : ‎ 1913097919
ISBN-13 ‏ : ‎ 978-1913097912
1 176